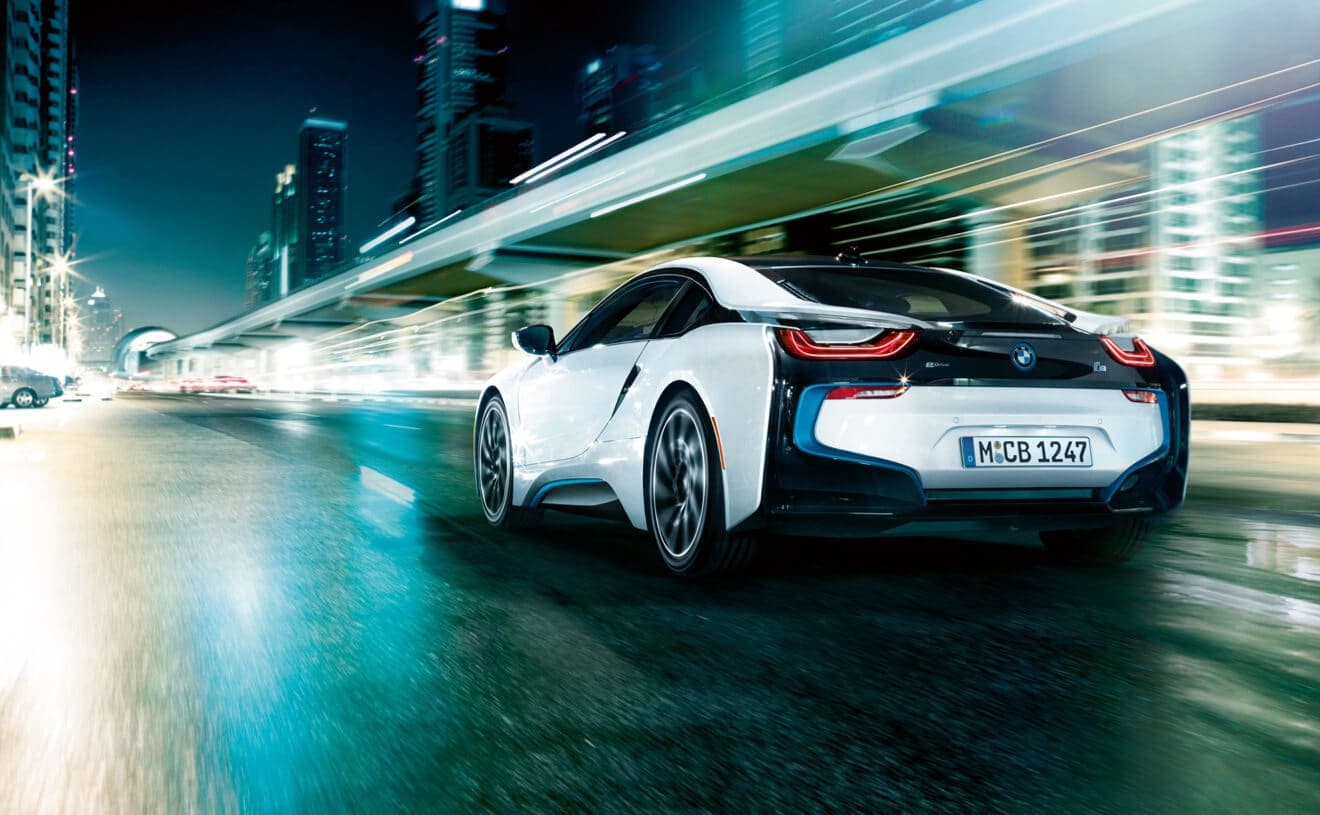 These days many drivers are looking for greener cars. That's why the BMW brand offers so many capable green vehicles that don't skimp on performance. Here at Fields BMW Northfield, one of our favorites has to be the BMW i8. Now this hybrid coupe is getting some updates, along with a new roadster variant that's sure to turn some heads.
The BMW i8 Roadster has extra storage space and a compartment for a fabric top instead of rear passenger seats. This top can come down in roughly sixteen seconds if you're looking to experience a breezy cruise. Like the other BMW cars for sale on our lot, the new BMW i8 takes full advantage of the latest advances in performance engineering. This model uses 3D-printed parts, aluminum components, and other tech that ensures a thrilling driving experience.
The coupe and the roadster use the same impressive hybrid powertrain. For the 2019 model year, it's getting a few upgrades. The turbocharged gasoline engine still produces nearly 230 horsepower, but the electric motor for the new BMW i8 has received a small boost. That will give this plug-in hybrid a total of 369 horsepower.
That means that the 2019 BMW i8 will be able to go from zero to sixty miles per hour in just over four seconds. It can also reach a top speed of 155 miles per hour. If you're looking for luxury, power, and the latest green technology, we think that you'll want to keep an eye on this impressive new BMW model.
If you're shopping for a new luxury vehicle, visit our BMW dealership near Evanston today. Our dealers can answer your questions about the latest BMW cars and the BMW financing process. We look forward to assisting you!