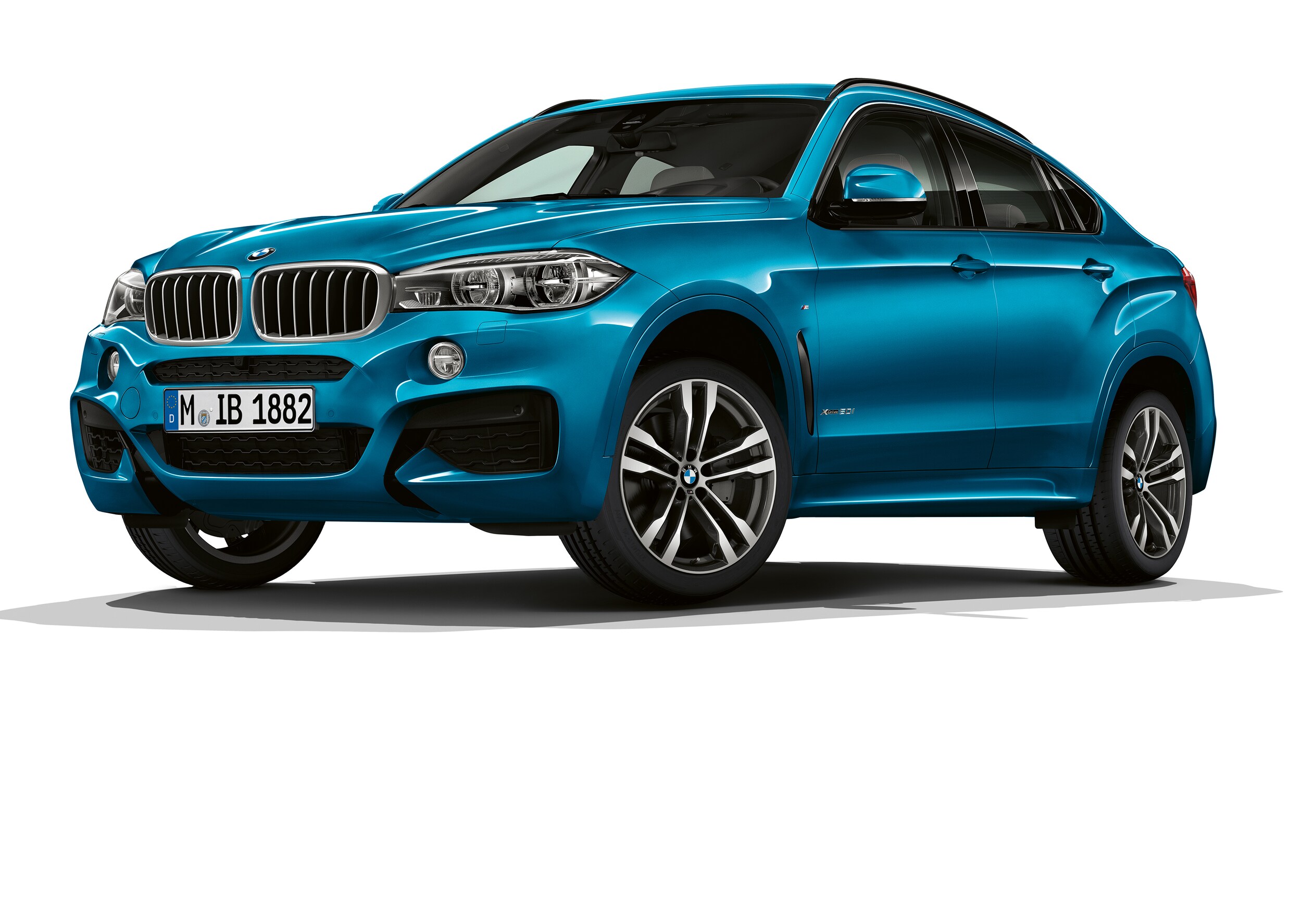 The BMW X5 Special Edition is based on the 2018 BMW X5 M Sport Package, so you know that incredible performance is going to be a part of this package. In addition to the features found in the M Sport Package drivers will also find heated front seats and a stylish leather interior that's offered in five different colors. This model also offers special sun protection glass and an intuitive Multifunction Instrument Display. The Special Edition is available on most versions of the new BMW X5.
The 2018 BMW X6 M Sport Edition is another model that will offer thrilling performance and some exclusive features. This SUV will deliver the kind of performance you've come to expect from vehicles with the M Sport badge along with features like carbon fiber interior strips, a paint color that's exclusive to this model, and a choice between 20-inch and 21-inch wheels. If you're looking for cargo space and an exhilarating driving experience, this new model is perfect for you. The M Sport Edition package is available on most versions of the BMW X6.
If you want a vehicle that offers cargo space and performance, visit our Chicago area BMW dealership today and ask about our incredible SUVs. Our dealers are ready to answer your questions and eager to help you find the perfect vehicle. We hope to see you soon!