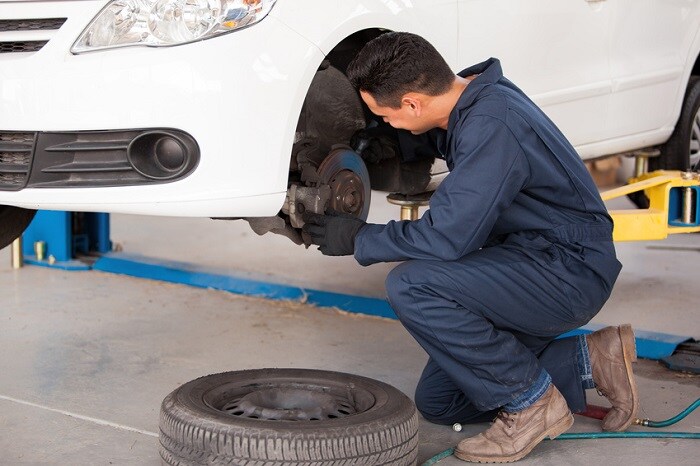 The summer months are synonymous with road trips, and there's no better way to gear up for your next adventure than with a quick service such as having your brakes checked. Here at Fields BMW Northfield, we have the tools, resources, and skilled technicians to ensure your vehicle is operating optimally.
Signs of Brake Problems
Brakes are, of course, one of the most important parts of your BMW X3 or BMW 5 Series. They play a huge role in safety, and if you are concerned about yours, schedule an appointment in our BMW service center.
One of the most common signs of a brake problem is for the pedal to feel "soft" or sponge-like when you press down on it. If you have to pump the brakes to get them to adequately work, it could be a loss of pressure in the braking system, a leak in one of the brake lines, or the possibility of air bubbles in the brake lines.
Strange noises when you apply the brakes is another sign of problems. This is usually caused by the need to replace brake pads, or it could be a warped rotor. With a warped rotor, you would also feel jerking in the steering wheel when braking. According to Popular Mechanic, squealing brakes are one of the most prevalent brake issues but can be fixed quickly and affordably.
Don't ignore these brake breakdown signs, instead bring into our BMW service center for immediate care.
Visit Fields BMW Northfield
If you are concerned about the brakes of your BMW X1, make an appointment today for service. Keep your BMW running as it should with the team at your nearby Highland Park, IL BMW dealership.