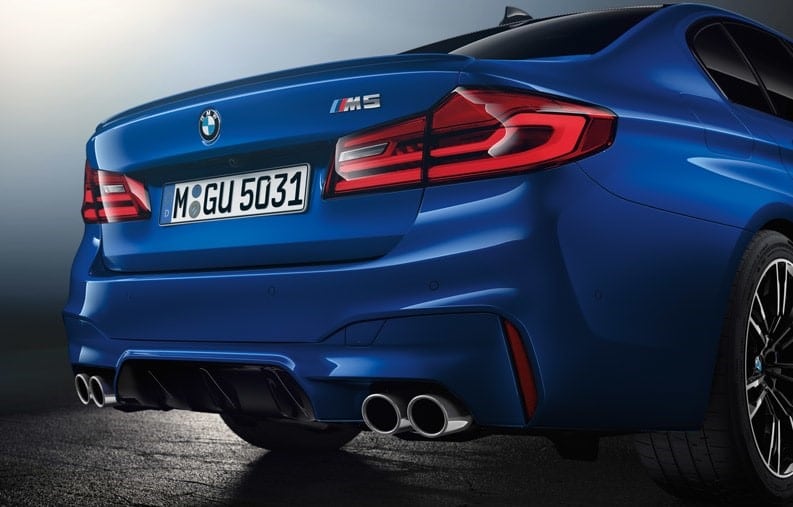 When you visit our BMW dealership serving Highland Park, you know that it'll be easy to find a car that offers incredible performance. The vehicles here at Fields BMW Northfield have been designed to offer an incredible driving experience every time. That's especially true for our BMW M vehicles. Details about the BMW M5 Competition Package have finally come out, and drivers who have a need for speed should be paying close attention to this sporty model.
The first thing you need to know about the BMW M5 Competition Package is that it offers an additional 25 horsepower and 35 lb-ft of torque. That brings the output of this vehicle up to 625 horsepower and 590 lb-ft of torque! Considering this, it's no surprise that this model will be able to accelerate from 0 to 60 miles per hour in just 3.3 seconds. The BMW M5 Competition Package also has a top speed of 190 miles per hour.
Of course, a BMW M model wouldn't be complete without some visual upgrades. You'll notice a sports exhaust and new wheels. It may also be equipped with black badges, a new grille, and bumper accents that help it stand out among the rest of the BMW lineup. Some other performance updates could also be in the works. Expect upgrades like a new, stiffer suspension and possibly more responsive brakes that are better equipped to deal with this model's extra power. If you're looking for an exhilarating driving experience, you'll want to keep an eye on the BMW M5 Competition Package when it makes its formal debut later this year.
When you're looking for that mix of luxury and performance that only the BMW brand can offer, visit our Chicagoland BMW dealership, Our friendly and knowledgeable BMW dealers are ready to get you behind the wheel of your dream car. We look forward to seeing you!