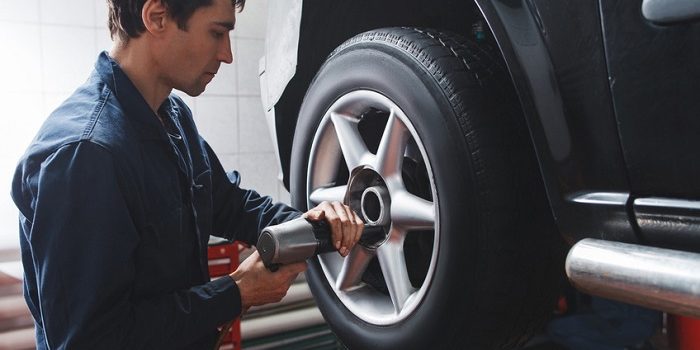 The tires on your BMW vehicle are the primary contact between you and the road, which is why it's so important to take care of them. In our BMW service center, we offer a variety of tire-related services, such as tire rotations. Regular rotations equal a smoother, safer, and more efficient drive. Visit us at Fields BMW Northfield for expert service as soon as today.
What Is a Tire Rotation?
Rotations are the process of changing the position of the tires on a car at regular intervals. Every rotation refits your tires to a different position to promote even wear, and therefore, a longer life.
The recommended rotation pattern depends on the type of BMW car you drive. This is in relation to if the car is front-wheel drive, rear-wheel drive, four-wheel drive, or all-wheel drive.
How Often Should You Rotate Your Tires?
How you drive and the roadways you drive on will impact the answer to this question. There are general recommendations with many experts recommending a range of 5,000 to 7,000 miles. Exactly when you should rotate your tires is something you can ask our service center, as the type of car also impacts how often you should rotate.
Should you need new tires for your BMW 2 Series or BMW X5, we host a stocked tire center. With different types and brands available, we can outfit your vehicle with the best-suited set.
For the best outcome, choose our local Highland Park, IL BMW service center. Our technicians are thoroughly trained to work on BMW cars, and they only use the latest practices and equipment. We also accommodate tire alignments and balance. Contact our service department today to make your appointment or to ask any questions.