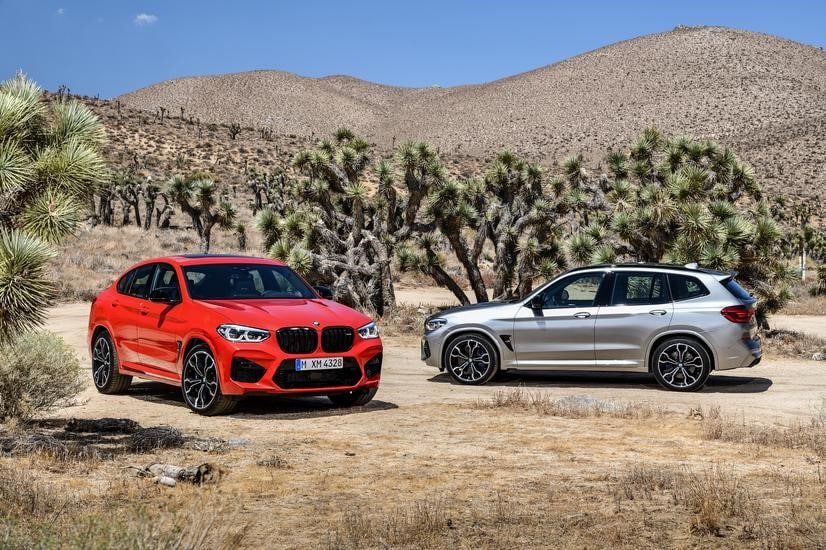 This month, BMW has announced that it's expanded the production lineup at its Plant Spartanburg in South Carolina to include the two brand-new high-performance models: the BMW X3 M sports activity vehicle and BMW X4 M sports activity coupe. These all-new vehicles will round out the number of BMW X models that are produced stateside to nine total, making the East Coast plant the center point for BMW X production. Production is set to begin in April of this year.
The Spartanburg plant is the largest BMW plant across the world, producing up to 450,000 vehicles every year. Nearly $10 billion has been poured into it by BMW Group, and five major expansions have solidified its position as the largest producer of BMW cars internationally. Last year, over 52 percent of BMW U.S. sales were represented by BMW X models; the plant produces X3, X4, X5, X5 M X6, X6 M and X7 models.
"The addition of these two all-new models plus the first-ever BMW X7, which began production last December, is a testament to the performance, passion and pride of the more than 11,000 people working at Plant Spartanburg and serves to further underscore BMW's commitment in the U.S.," said BMW Manufacturing Co. President & CEO Knudt Flor. "Since the BMW X5 was first introduced, creating the premium SAV segment in 1999, Plant Spartanburg has been BMW's global center of competence for X models and continues to be so today."
Fields BMW Northfield is proud to offer plenty of of these excellent BMW X models in our showroom, with a wide variety of trims and accessories to consider. If you're looking for a new BMW car near Chicago, IL, don't miss out on the fantastic offerings at our BMW dealership. Stop by today to learn more about these new high-performance BMW M models!