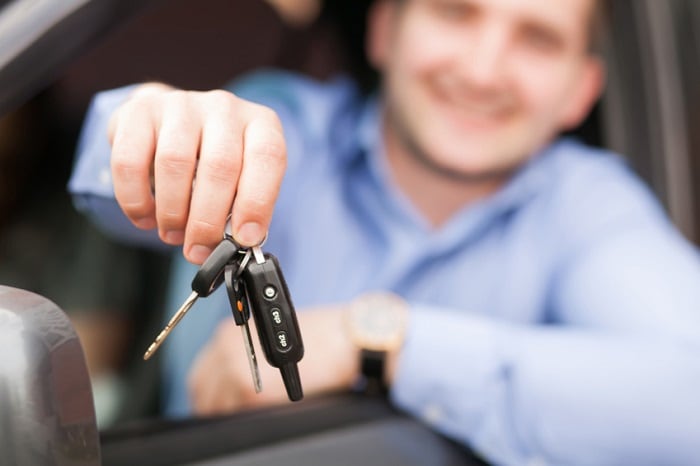 Buying a new car involves a lot of decision making beyond just the initial choice to take home a new vehicle. Fields BMW Northfield understands that there are a lot of factors to consider, from choosing which brand of car to picking the model that best fits your needs, all the way down to personalizing your entertainment and trim features. It can seem like a daunting process, but that's why our Chicago area BMW dealership is here to help every step of the way.
One of the biggest choices to make is whether to buy a new or pre-owned BMW vehicle. There are advantages to both; it just depends on your preferences, your needs, and what works best for you. For example, a new car is going to cost more in general, but when you buy a new BMW, you're virtually guaranteed to be taking home a car that's in perfect shape. Whereas you'd have to screen a pre-owned vehicle a bit more thoroughly to ensure its history and condition are up to scratch. Luckily, our pre-owned car inventory comes with vehicle history reports and passing grades of a multi-point inspection.
If you're the type of driver that loves to stay up to date on the latest technology, safety features, and entertainment systems, a new car probably sounds more appealing to you. It's a great way to take advantage of all the newest, cutting-edge features. Then again, if you're not big on all the bells and whistles, the savings that a pre-owned car presents are probably a big draw for you—especially when you consider the depreciation in value you'll avoid by taking home a low-mileage, pre-owned BMW car.
Regardless of which type of BMW car you decide on, Fields BMW Northfield has what you need when it comes to both new and pre-owned vehicles. Our knowledgeable, friendly BMW dealers serving Evanston, IL would be more than happy to help you navigate this exciting decision. Visit our showroom today to see what we have to offer you!